DOVER INTERNATIONAL SPEEDWAY – NASCAR K&N EAST


START: 3RD     FINISH: 4TH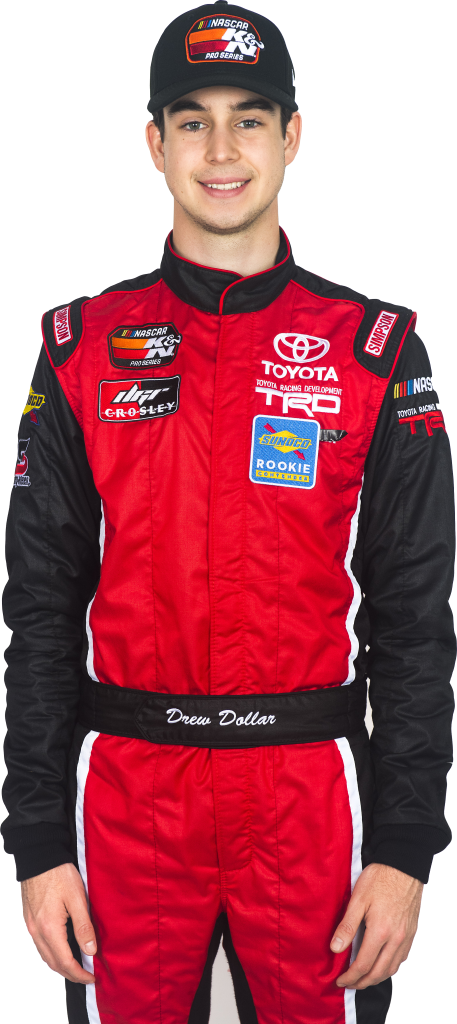 For the 2019 season, Drew Dollar has signed with DGR-Crosley to compete full time in the NASCAR K&N Pro Series East, as well as select CARS Tour events. The 18-year-old started racing in a Bandolero at Atlanta Motor Speedway in 2016 and then moved up to Legend Cars in 2017 and 2018. Last season, Drew won 20 races across the country and earned the INEX Semi-Pro National Points Championship in his Legend Car.
The Atlanta-native is in his Senior year at Marist School where he maintains a 3.8 GPA. He has been accepted to Texas Christian University in Fort Worth, but will defer his enrollment and focus on his racing career this year.