Name: Drew Dollar
Birth Date: December 2, 2000
Hometown: Atlanta, GA
Team: Driver – No. 15 Venturini Motorsports
For the 2020 season, Drew Dollar has signed with Venturini Motorsports to compete full time in the ARCA Menards Racing Series. The 19-year-old will pilot the No. 15 Toyota Camry, which earned the 2019 series championship. Last season, competing with DGR-Crosley, Drew led 48 laps in his K&N debut at New Smyrna Speedway (FL) in February, which set the tone for a successful season filled with new tracks, new cars, and invaluable experience behind the wheel. The young driver earned his first late model victory at South Boston Speedway (VA) in September of this year and racked up numerous top-5 and top-10 finishes throughout 2019.
Drew started racing in a Bandolero at Atlanta Motor Speedway in 2016 and then moved up to Legend Cars for two years. In 2018, Drew won 20 races across the country and earned the INEX Semi-Pro National Points Championship in his Legend Car before moving up to the NASCAR K&N Pro Series East and CARS Tour last year.
In addition to racing, Drew is an avid tennis player and was on the Varsity tennis team at Marist School before graduating in May 2019 with a 3.8GPA. Faith is also an important part of his life. He was a Eucharistic Minister at his school, a Confirmation Leader at his church, and is active with community service, helping out at assisted living homes, early childhood centers, and serving meals at homeless shelters in Atlanta. Drew was accepted to Texas Christian University in Fort Worth, but has deferred his enrollment to focus on his racing career.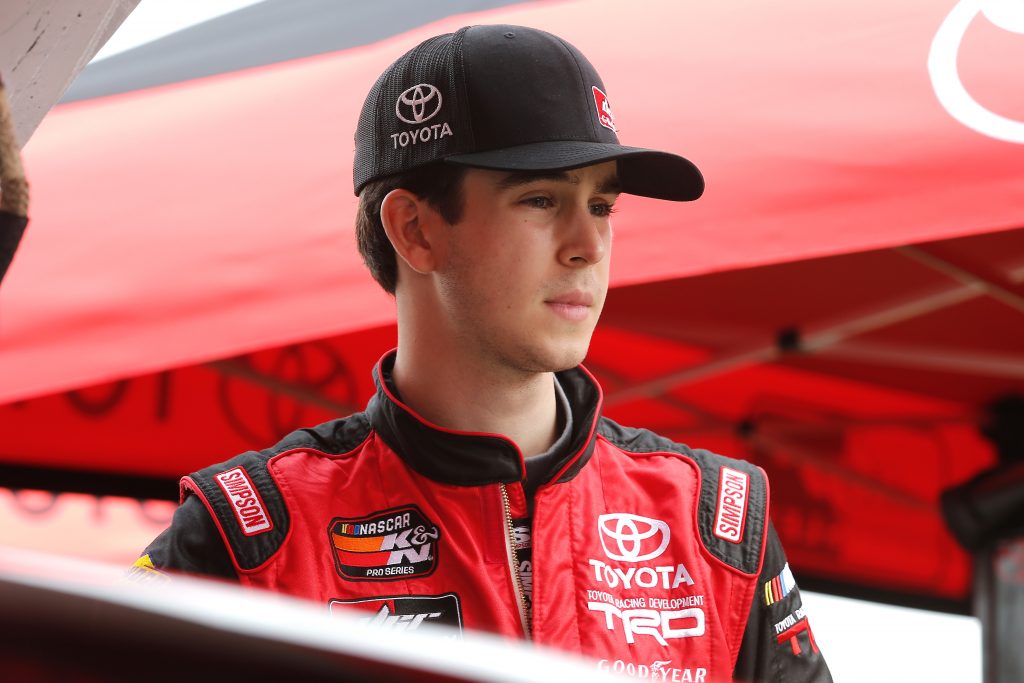 2018 Legends Semi-Pro Division National Champion

2019 First Late Model Win at South Boston (VA)
2019
CARS Tour & NASCAR K&N
2018
Legends Semi-Pro Division
2017
Legends Semi-Pro Division
2016
Bandolero Outlaws Division
FAVORITE MOVIE:AMERICAN SNIPER

FAVORITE ACTOR:BRADLEY COOPER

FAVORITE SINGER:JASON ALDEAN

FAVORITE PRO SPORTS TEAM:ATLANTA BRAVES

FAVORITE VACATION SPOT:ANY BEACH
DREAM CAR:2016 PORSCHE 911R

FAVORITE COLLEGE TEAM:GEORGIA BULLDOGS

FAVORITE SUBJECT:ART HISTORY